The following information is handy to have throughout the season. Please read it through and refer to it often.
The following two web sites contain helpful information for developing a coaching philosophy, organizing practices, and coaching during a game. Start with US Youth Soccer then move to KY Soccer.
Also, check out this handy tool: http://www.soccerxpert.com/soccerdrills/center-mid-passing-combination.aspx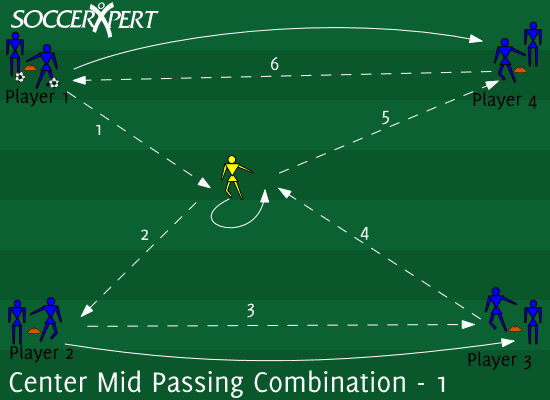 Uniforms: Once your team uniforms arrive please follow the following guidelines. Note that uniforms come as a set – small shorts go with small jersey, etc. Do NOT mix! Uniforms are ordered specific to a player and team. However, there may have been a few player additions or team switches after uniforms were ordered. Please work with the sizes that you have before you contact us.
Equipment/Supplies: If you have extra equipment, please contact Director of Recreation or Mark Lincir at clinics. They may be needed elsewhere. If you need anything, such as medical kit supplies, cones, and practice pinnies, contact Director of Recreation
Equipment/Supplies – End of Season: Please return practice/scrimmage vests, soccer ball, medical kits, goalie vests and all cones at the end of the season after your last game. We will notify you of the time and place; this is usually at the storage unit at Desert Vista Park. The items are re-used and save the club a lot of money. You keep your coach shirt.
Team Name: Be sure to provide your team name to to the Director of Recreation. Include coach's name, email and telephone number(s). If you have an assistant coach, provide their name, email and telephone number(s).
Start of Game – Coin Toss: Coaches select a game captain who will represent the team at the coin toss. The winner of the toss decision decides which goal they will attack (score on). The "losers" of the coin toss kick off at the start of the game. Home team chooses side. Opposing teams will sit on the opposite sides of the field—regardless of where the sun is shining! FHSC encourages every coach to have every player act as game captain at least once during the year. Coaches may accompany the team captains to coin toss unless directed otherwise by game referee.
Coaches May Not Be On The Field: Coaches are not to be on the field during game time unless authorized by the referee. Stay off the field and let the players play, please coach from the sidelines.
Player Substitution: The coach must notify referee of all player substitutions. Get the referee's attention and request a player substitution. The referee must acknowledge and give permission for the substitution (with the wave of a hand). At the next stop in play, the sub-in player may come in and must enter at the halfway line. The player leaving may leave at any point on the field.
Team Snacks: Please have your team move well off to the side of the field for their post-game snacks. This allows the next team to warm up and start their game on time. We strongly encourage every team to purchase team snacks at the Desert Vista Snack Bar. All sales go directly to the club and help finance all club activities. For more information on the DV Snack Bar and instructions on how to pre-order team snacks, go to Snack Bar.
Game Write-ups: The FHSC encourages positive reinforcement of our youth. Game write-ups are a great way to highlight extraordinary play and teamwork. Parents are encouraged to submit weekly reports to the FH Times. FH Times requires write-ups be submitted by Monday @ 9:00 a.m. To submit your write-up, go online to http://www.fhtimes.com/us/youthsports.htm, fax to FH Times: at 837-1951, email: ryan@fhtimes.com or drop off at 16929 E Enterprise Drive. Always mention your sponsors. Include date played, division or age group, team name, opponents' team name, and brief game highlights. Game write-up forms are available here and will also be distributed with your rosters.
Cancelled Games: It is your responsibility to notify the Director of Referees ASAP. This is very important as we need to notify the referees. If they show up, we must pay them. This applies to Premier and FHSC Recreational games.